Bookings
Summary
Date selected: {{ checkin | formatDateTres }}
Tour selected: {{ tour.name }}
Departure time: {{ tour.time_start }} hrs.
Arrival time: {{ tour.time_end }} hrs.
Capacity: {{ tour.capacity }} pax
Cost (1 up to 6 pax): {{ tour.cost | currency }} usd
Cost Extra person: {{ tour.extra | currency }} usd

Cost of Tour: {{ tour.cost | currency }} usd
Extra Cost: {{ theextra | currency }}
Total Cost: {{ eltotal | currency }}
---
This is also included
Open Bar serving international call brands
Lunch or Dinner included (depending on tour)
Fresh Water shower on board for snorkelers
Clean Towels are provide
High quality snorkeling gear is provided
Paddle Board is included on all tours
Unsurpassed customer service is All Ways on board!
Tour departs from dock "B", entering the Marina from Jack's Bar & Grill besides the Marina Fiesta Resort & Spa.
We recommend you to bring sunblock and a camera.
Once your Request is confirmed, we will ask for your hotel or place where you are staying in Cabo to make Transportation arrangements to our Location and back.
View map location below.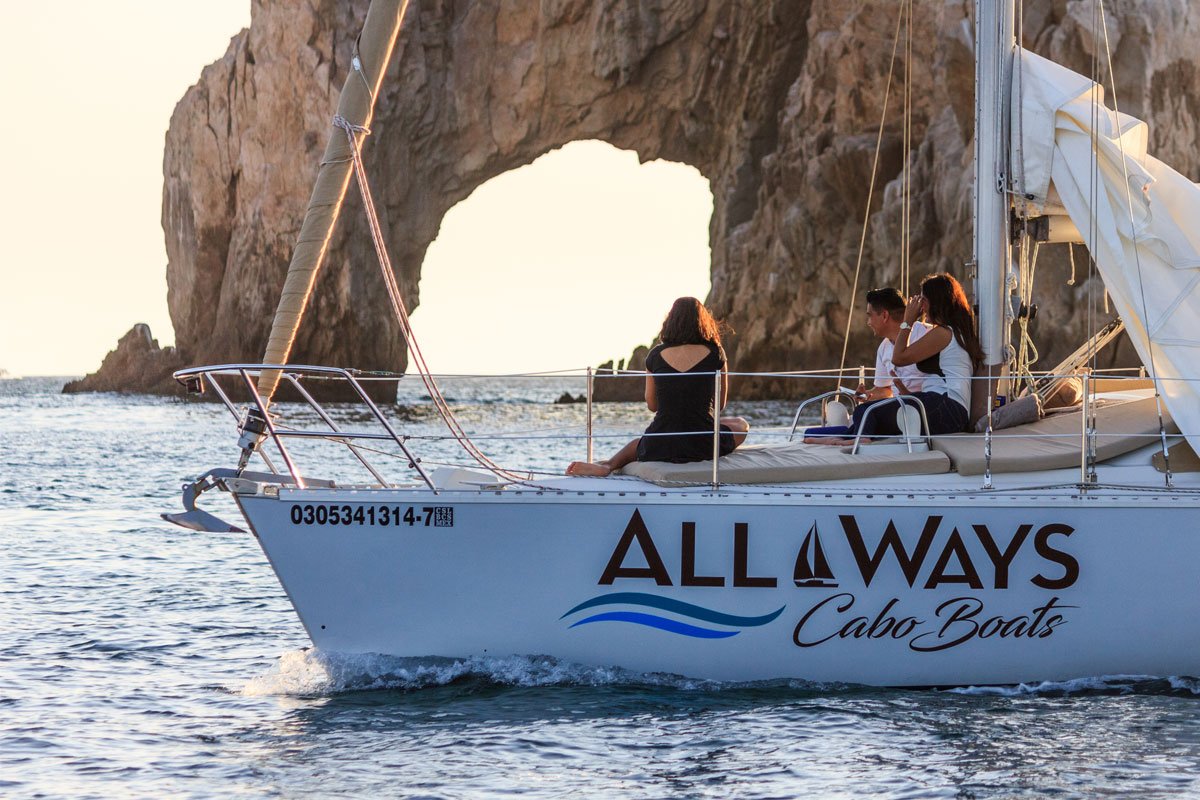 ---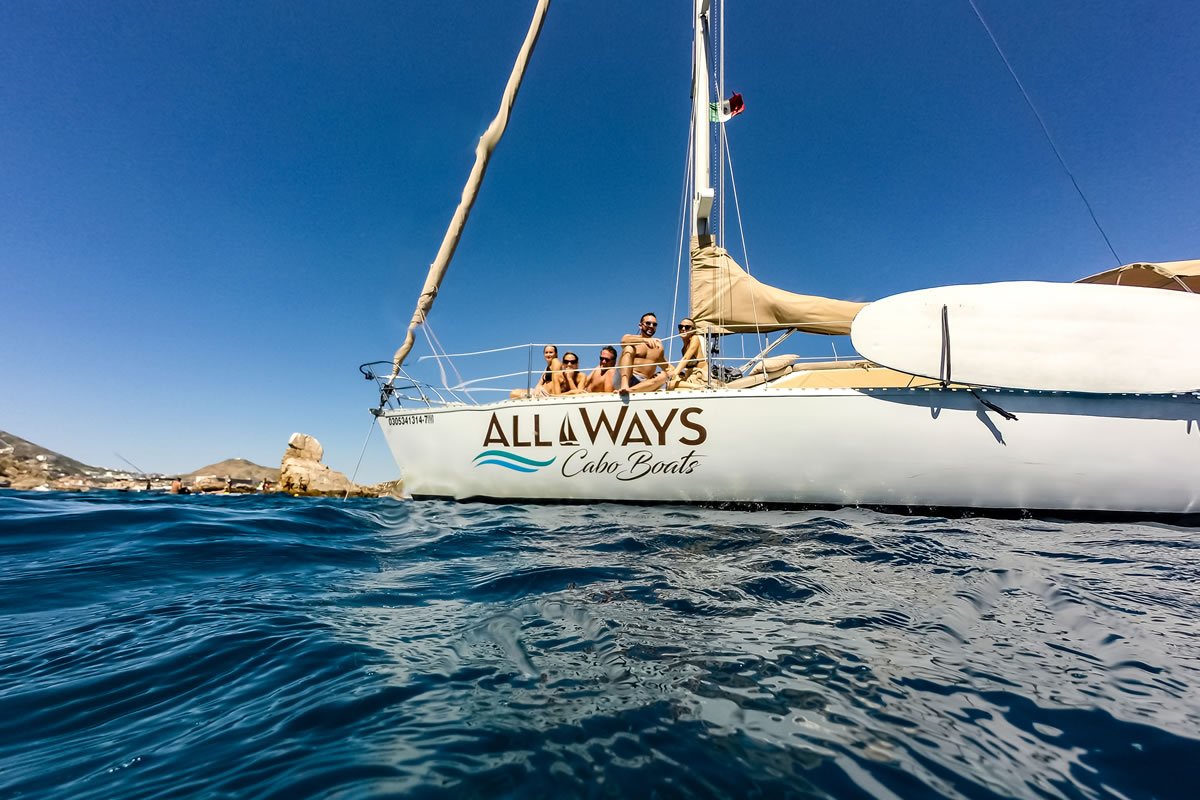 1 .- Select your Tour
2 .- Personal Information
---
Your reservation was created
Folio of your Voucher:
An email was sent to the email provided. To finish with your request, please proceed with the Payment of the tour using your Credit Card.